Our Services
The wrong technology choice can affect a project's performance, budget, delivery and long-term maintainability.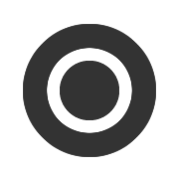 We Can Help You With:
We have amassed a great deal of expertise in how to use technology to solve business problems.
---
Technology Acquisition/Deployment Plans
Server Deployment/Upgrades, Network Infrastructure Design, Deployment and Upgrades, System Integration Plans.
Productivity Analysis
Web Usage Monitoring/Filtering, Email Usage and Content Monitoring, Application Usage Analysis/Training.
Online Marketing/Promotion
Search Engine Position Optimization, Website Promotion, Opt-in Email Marketing Strategies.
How We Do:
Primal Infosys is transforming the way knowledge work gets done.
---
1 - BRIEF
We help clients to better solutions on current situation, improve decisions, sharpen their thinking and drive their business forward.
2 - CREATION
Once the wireframing is completed, and product development initiated, we keep monitoring the progress despite any vendor team or inhouse development team.
3 - LAUNCH
Before deploying the product we ensure that it meets all requirement and the environment is chose to run.