Our Services
We design unique websites to put our clients ahead of the world.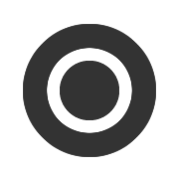 We Can Help You With:
We are very good in latest web technologies
---
Responsive Web Design
The smart phone users are increasing day by day, therefore considering these users is very important while designing a website. We design the websites those are compatible with almost all types of devices like desktop, laptop, tab, and smartphones. We put all our potentials to make your website UI rich and fast.
Wordpress Development
WordPress is the perfect tool for creating beautiful functional websites and our team lives and breathes WordPress themes and plugins. We will search high and low for the perfect plugins to streamline your business and add the special functionality you need, an added bonus is we will keep them updated.
Custom Web App
In the old days, a simple web page was often a batch of static HTML files. Today users expect more refined and sophisticated online experiences that require much more technical know-how to build. As expectations have grown, the field has fragmented. To develop such a web application we use different PHP based MVC frameworks.
How We Do:
A standard strategy is very important to succeed
---
Analysis
Every process starts at the beginning. Every project, big or small, must begin with developing a well-thought out strategy. Our first step is to immerse ourselves in your world – we gather as much information as possible about you, your consumer, and your industry. We want to know everything that you know – this includes what your goals and objectives are, how you would like to grow in the future and whom you think your consumer is.
Design & Development
Before we can dream up a final design, we have to create a blueprint. This is achieved through a series of strategic steps starting with…Taxonomy and Sitemap: Creating and testing the information architecture and navigation structure to guarantee the easiest access to desired and relevant information. Once the Design Phase is complete, our programming team will take over and begin development. Throughout the development phase, regular walkthroughs are scheduled for client to review and test the progress.
LAUNCH
Once everything has been tested and approved, we're ready for the big launch. Deployment will be scheduled for an off-peak to prevent any disturbance to customers or employees. Once we deploy an application, future changes are grouped (as much as possible) into "releases" to allow for organized and tested updates.